Here's a prediction.  Bo Levi Mitchell and Jeremiah Taeatafa Masoli will be the two finalists for the Shaw CFL MOP Award this year.  These fuckers.  Have you seen them play?  Last week, Mr. Mitchell almost singlehandedly pulled off a Super Bowl Tom Brady or a season opener Aaron Rodgers, and would have pulled it off had his receivers actually caught the balls he was meticulously dropping into their hands.  And Mr. Masoli?  Is there ever a point in any broken play that you can eliminate the possibility that he will scramble around like he is literally on fire and then huck the ball 50 yards down the field, awkwardly and off-balance, to some guy who is surrounded by, like, four defenders but still looks wide open simply because of the almost supernatural accuracy of the throw?
Cripes.  We've been watching Mr. Mitchell light it up for a few years now, but where the hell did Mr. Masoli come from?
Anyway, I was just about to buy a new Roughriders jersey to sashay around town in Edmonton this November (Spirit of Edmonton, Riderville, whatever shitty dive bar the Hamilton Tiger-Cats hold TigerTown in, etc.), but I just read that the CFL has hired New Era to be the league's new official outfitter starting next season. That likely means yet another jersey redesign that will immedaitely date all the current jersies.  If I buy a jersey now, I will end up looking like I'm some cheap bastard who is still wearing the same jersey he bought sometime during the Glen Suitor-era. At least they were a lot looser back then, which is good for gentlemen like me of a certain age (and weight).
Here is my review of what the Mighty and Holy Staff at CFL.CA had to say this week in its CFL Nissan Titan Power Rankings.
CALGARY STAMPEDERS
The wheels are coming off.  Abandon ship. Thank god the NFL cuts are coming on line.
EDMONTON ESKIMOS
I still think it is likely this team will get to the Grey Cup this year (and I hope they do since Edmonton will be a great time if their team is in the game), but I believe the Saskatchewan Roughriders may be the only team capable of derailing the Edmonton Eskimos in the approaching playoffs. I think the Eskimos will be anticipating a West Final showdown with the Stampeders and get caught off-guard by an indomitable Roughrider defense capable of shutting down any offense as temperatures take a nasty turn in November. Unless the Eskimos or Roughriders start tanking the rest of the season and one of them ends up crossing over, I think the Saskatchewan Roughriders may ruin the best laid plans of the Edmonton Eskimos.
For now, I can't really argue about number two in the CFL Nissan Titan Power Rankings, except that I will (see immediately below).
SASKATCHEWAN ROUGHRIDERS
Wait a second here!  The Saskatchewan Roughriders beat the Winnipeg Blue Bomber in Winnipeg, at the Banjo Bowel (yes, Bowel), and still drop one place in the CFL Nissan Titan Power Rankings, below a team that they are ahead of in the CFL West Division standings? I'd be outraged by this ranking if I wasn't so old and lazy.
…so very tired…
HAMILTON TIGER-CATS
It looks like Hamilton will probably get another opportunity to lose the Grey Cup this year, but let's not anoint them quite yet.  They're riding a three game winning streak, but two of those wins were against the worst team in the league.  Granted, the third win was against the Edmonton Eskimos, so I don't know what my point is.
BRITISH COLUMBIA LIONS
The Holy Staff at CFL.CA writes this week that the "rumours of the BC Lions' demise have been greatly exaggerated."  No they haven't.  They beat a slumping and jet-lagged Ottawa REDBLACKS! team.  Barely.
The Holy Staff goes on to state that "Wally Buono's team showed in Week 13 that it's alive and well…."  Well, I agree with the "alive" part, but only in the literal definition of the word.
Look folks, the BC Lions are going nowhere this season. They will be the fifth place West Division team and will be the only West Division team that does not make the playoffs. So please, CFL.CA, stop trying to gin up interest in this team.  Let the Lions' 2018 season die with a little dignity.
And yes, I know, the BC Lions will probably win this week, and will climb into fourth place in the West Division, and yes, they will be ahead of Winnipeg with one game in hand, and Winnipeg is not playing well right now, and the cross-over is a virtual lock given how terrible the East is (again), but….
What was my point?
OTTAWA REDBLACKS!
The REDBLACKS! are finally playing the way I thought they would play.
This week, if the Roughriders' defense remembers that it needs to shut down William Powell (remember he likes to cut back), Ottawa should be comfortably ensconced and alone in second place in the East Division this time next week.
WINNIPEG BLUE BOMBERS
The Mighty Staff at CFL.CA has dropped the Blue Bombers to seventh? That's a little harsh.
While the Blue Bombers did lose both games against the Saskatchewan Roughriders, one should keep in mind that the Blue Bombers, and their much-maligned starting quarterback Matt Nichols, faced a defense the likes of which has not been seen in these parts for a long, long time.  I think this Roughriders' defense is one for the ages. The only reason it is not considered the best in the league right now is because it was required to gel earlier this season at a time when the Roughriders' offense was incapable of staying on the field for more than two plays at a time (or per game). Statistically, the Roughriders' defense does not dominate the various categories that it would have dominated had the Roughriders' offense been available earlier this year to keep the defense off the field.
In any event, here's the problem for Winnipeg Head Coach and guy who somehow reminds me of Aragorn/Viggo Mortensen, Mike (Michael) O'Shea.  The Blue Bombers' first game back from their vacation is at home against the Montreal Alouettes.
This would be a good game to make a quarterback switch because it would be a good game to play rookie Chris Streveler.  The Alouettes are probably the best team for a rookie quarterback to play against to help build his confidence.
However….
This would be a good game to stay with your first string quarterback because it would be a good game to play veteran Matt Nichols.  The Alouettes are probably the best team for a struggling veteran to play against to help regain his confidence.
I predict that Mr. O'Shea will start Matt Nichols and Mr. Nichols will destroy the Montreal Alouettes, thereby turning all those home town boos into, uh, less boos.  For this week, however, the entire team can't do much more than stew in its own juice.
And by the way, see…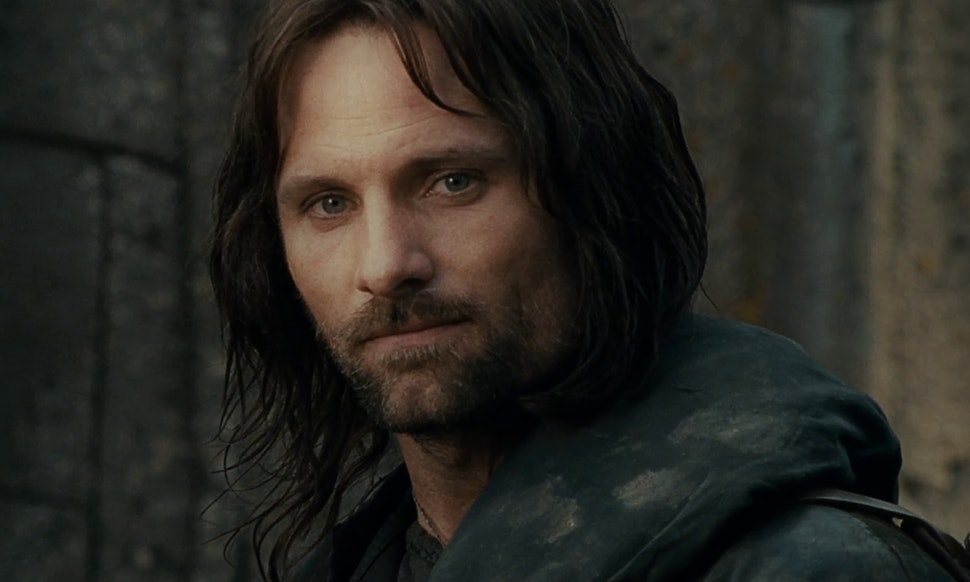 MONTREAL ALOUETTES
This week, the British Columbia Lions get a taste of their own medicine when they travel across North America to face the Montreal Alouettes.  Jet lag works both ways, and while the Lions could beat up a travel-weary REDBLACKS! team last week, now the Lions have to play a game at a time they are normally rolling out of bed to watch The Price is Right!
I call this pending Alouettes-Lions game the False Hope Bowl.  Or Bowel.  Neither of these teams is going anywhere this year, but whichever team wins this game will claim that the rest of the league better watch out, because we're making a final-third charge to the top!
I cannot, in good conscience, pick the Alouettes over the BC Lions, even with the Lions being jetlagged and logey. The Alouettes are terrible and while I will admit the jury is still out as to whether Antonio Pipkin might turn into something really good, I believe the BC Lions' defense has enough film to shut that young man down this week.
We will see Mr. Manziel at some point in the second half of this week's game, but just long enough for him to start worrying about whether he might get injured and miss training camp when the Alliance of American Football league starts up next year.
I am starting to wonder if that's what's causing Mr. Maziel's "stomach flu" right now. (Is stomach flu just a less embarrassing way of saying diarrhea?)
Vince Ferragamo should have been so lucky to get stomach flu.
TORONTO ARGONAUTS
The Holy Staff at CFL.CA claims "the defending Grey Cup Champions are running out of answers quickly."  I'm not sure they know the questions. Or maybe there is really only one question worth asking:  When is Ricky Ray coming back?